How it works
?
How much does it cost?
Each activity varies in price, please decide on an activity and go from there!
?
Can I use my own equipment?
Yes you can! Please keep in mind we will chronograph all personal markers before.
?
What are the minimum age requirements for each activity?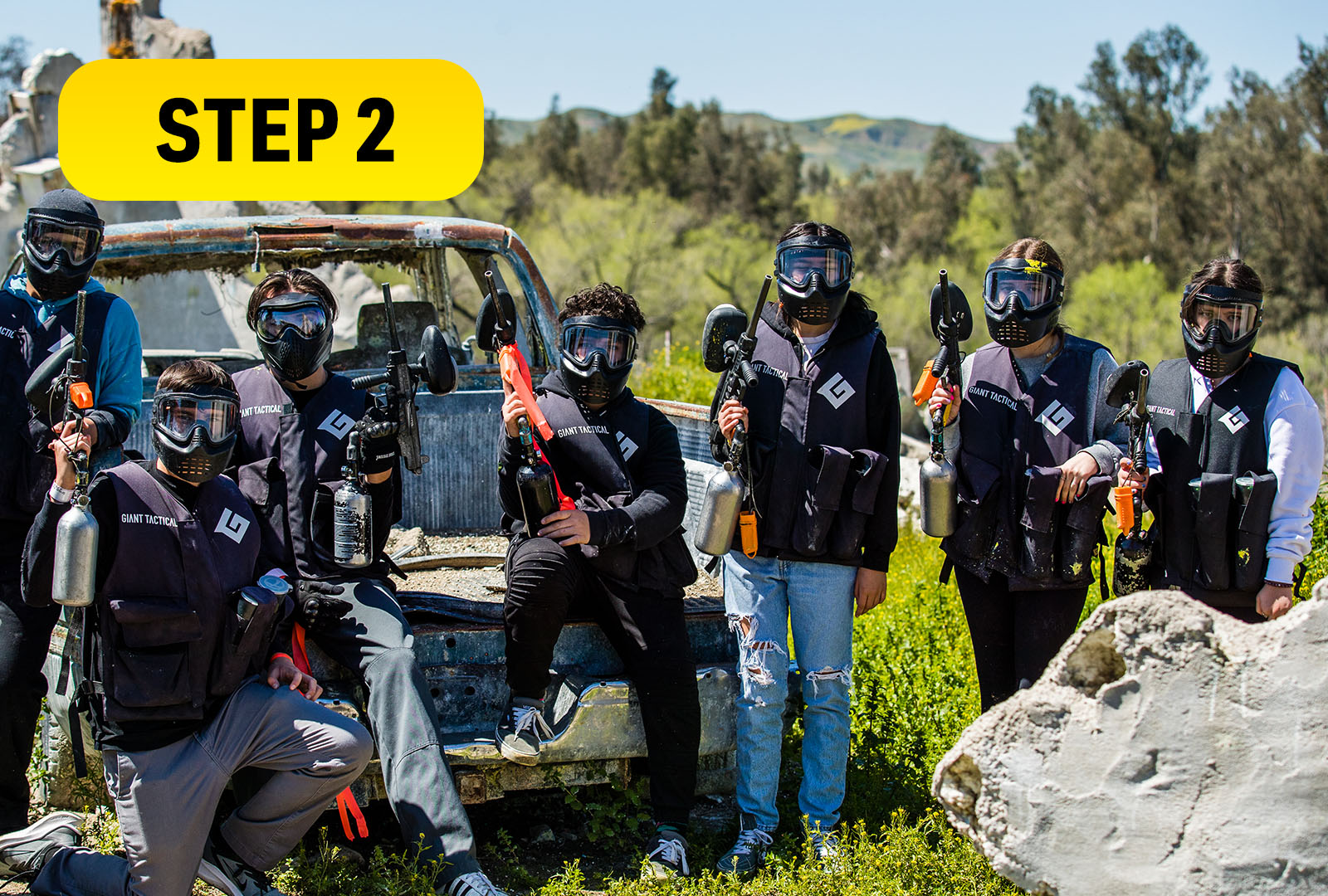 PLAN YOUR VISIT
Book your tickets or reserve your group online through our user-friendly platform. Select your preferred date, time, and number of participants to guarantee your spot in the action.
?
How far in advance do I need to book?
For private groups, please make reservations a week in advance, with minimum 72 hours pending availability. Walk-ons can book as little as 24 hours in advance.
?
Is there a specific time of day when it's better to play?
Saturdays are generally more busy than Sundays. We recommend starting as early as possible for walk-ons so they can ejoy the entire day! Private group reservations can be made 7 days a week, please call in for weekday groups.
?
Are there any food or drink options available at the park?
We have limited snack and drink options available, but feel free to bring your own refreshments! No alcohol is allowed on park premises.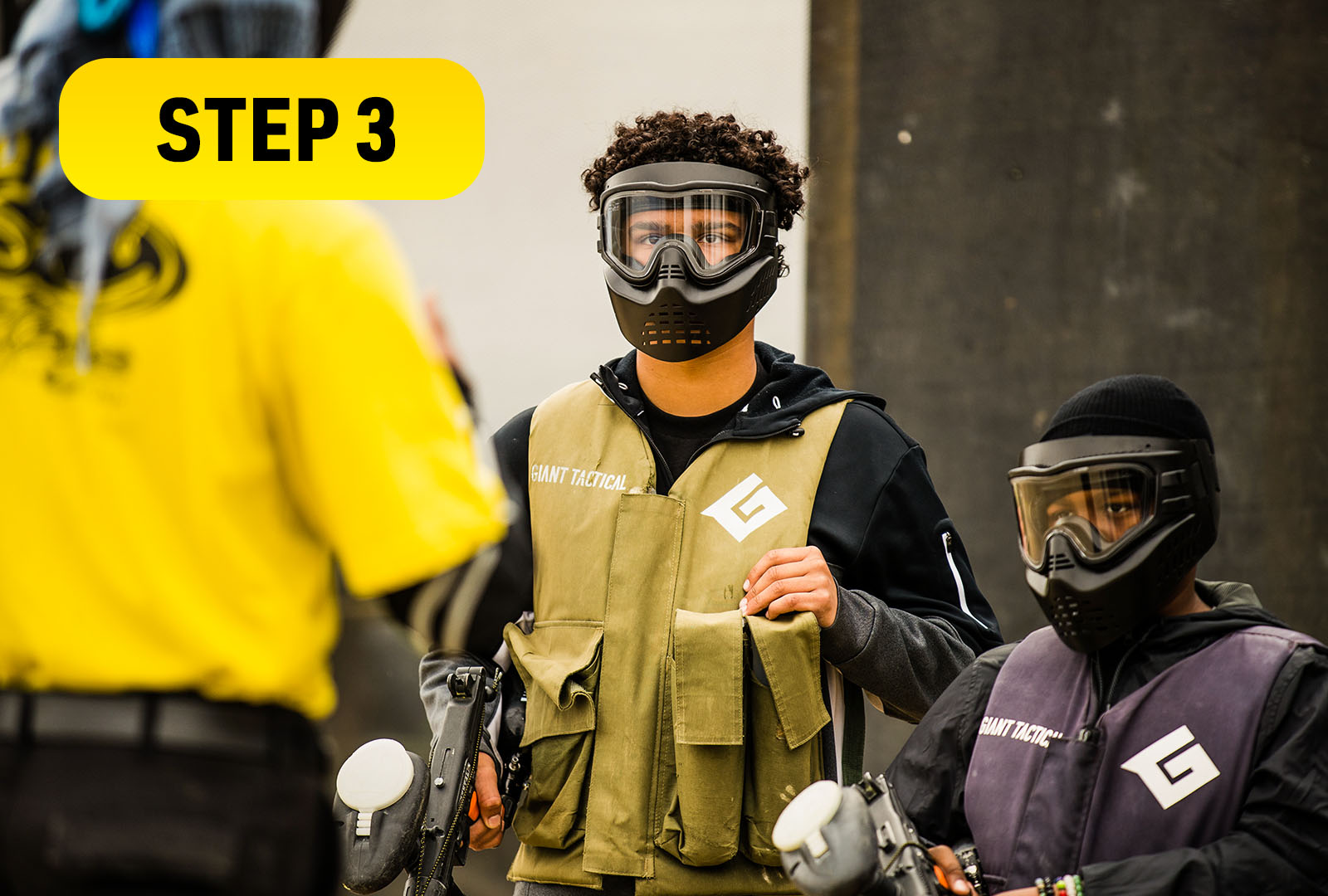 CHECK IN
On the big day, check in at the designated registration area. Our friendly staff will guide you through the process.
?
Do I have to be with the group when booking?
The booking customer does not have to be there on game day, but if you plan to pay in advance make sure you confirm with us over the phone.
?
Is there a designated area for spectators to watch the games?
We have limited viewing for spectators to view from outside the fields, but spectators can watch from the field for FREE as long as they have a mask & fill out a safety waiver.
?
How many fields are available at the park?
Spread over a whopping 100 acres, SC Village is packed with 25 amazing outdoor maps that deliver an adventure you'll never forget. View Maps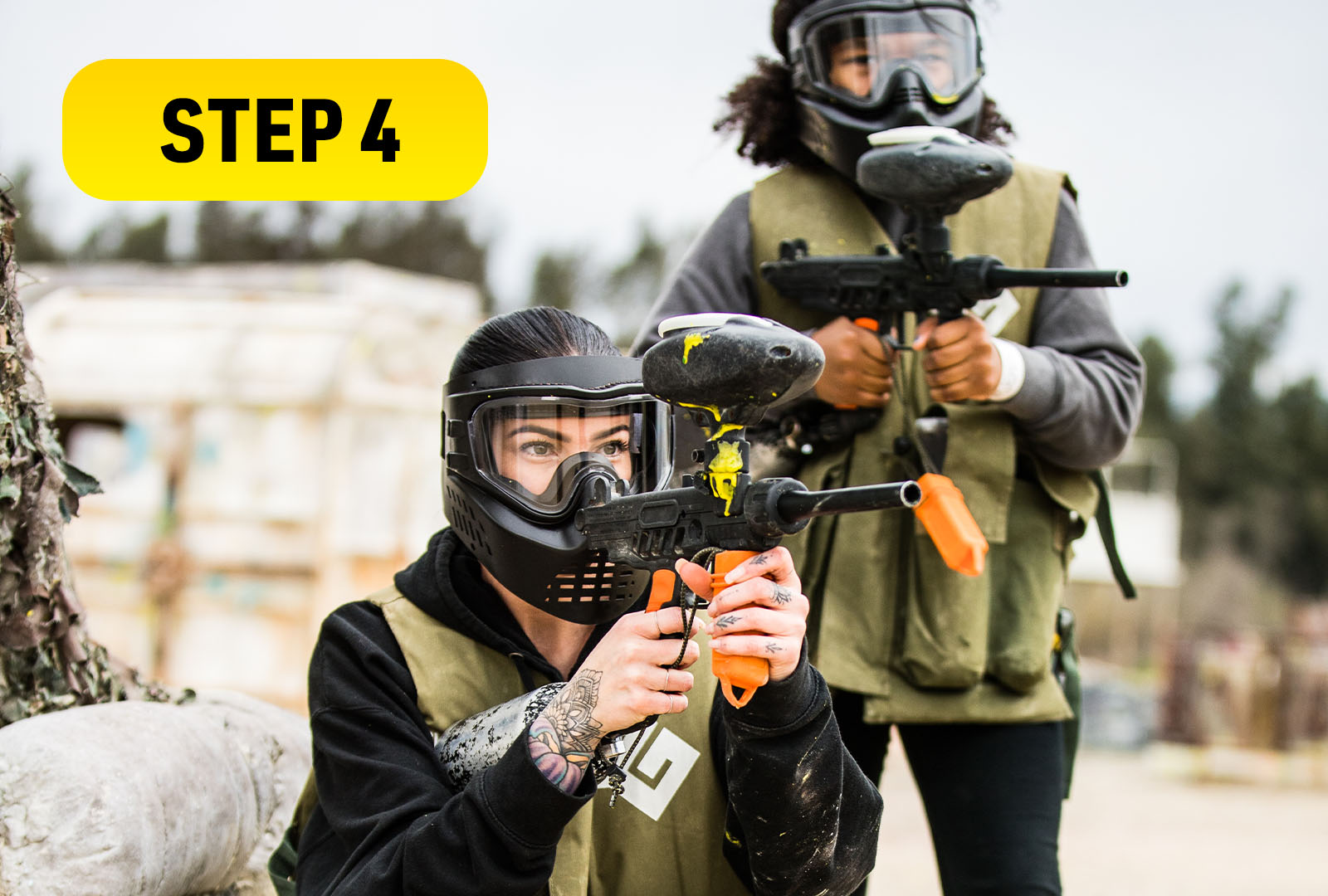 GAME ON!
Immerse yourself in the exhilarating world of SC Village! Explore our World Famous maps, designed to challenge and delight players of all skill levels.
?
What Should I Wear?
We recommend comfy, loose-fitting attire that covers most of your skin. In cooler weather, opt for hoodies, sweatpants, and closed-toe shoes with ankle support. For summertime or warmer days, pick lightweight, breathable clothes that keep you cool while also shielding you from the sun's rays.
?
What is the duration of a typical party?
All private groups are scheduled for 3 hours, with one hour designated for check-in time and the rest playing time. For walk-ons, once you're checked in you can play until we close!
?
How do you ensure safety and fairness during the games?
All groups are accompanied by our world-class referees & safety monitors. Private groups will receive their very own safety monitors for the duration of their visit.